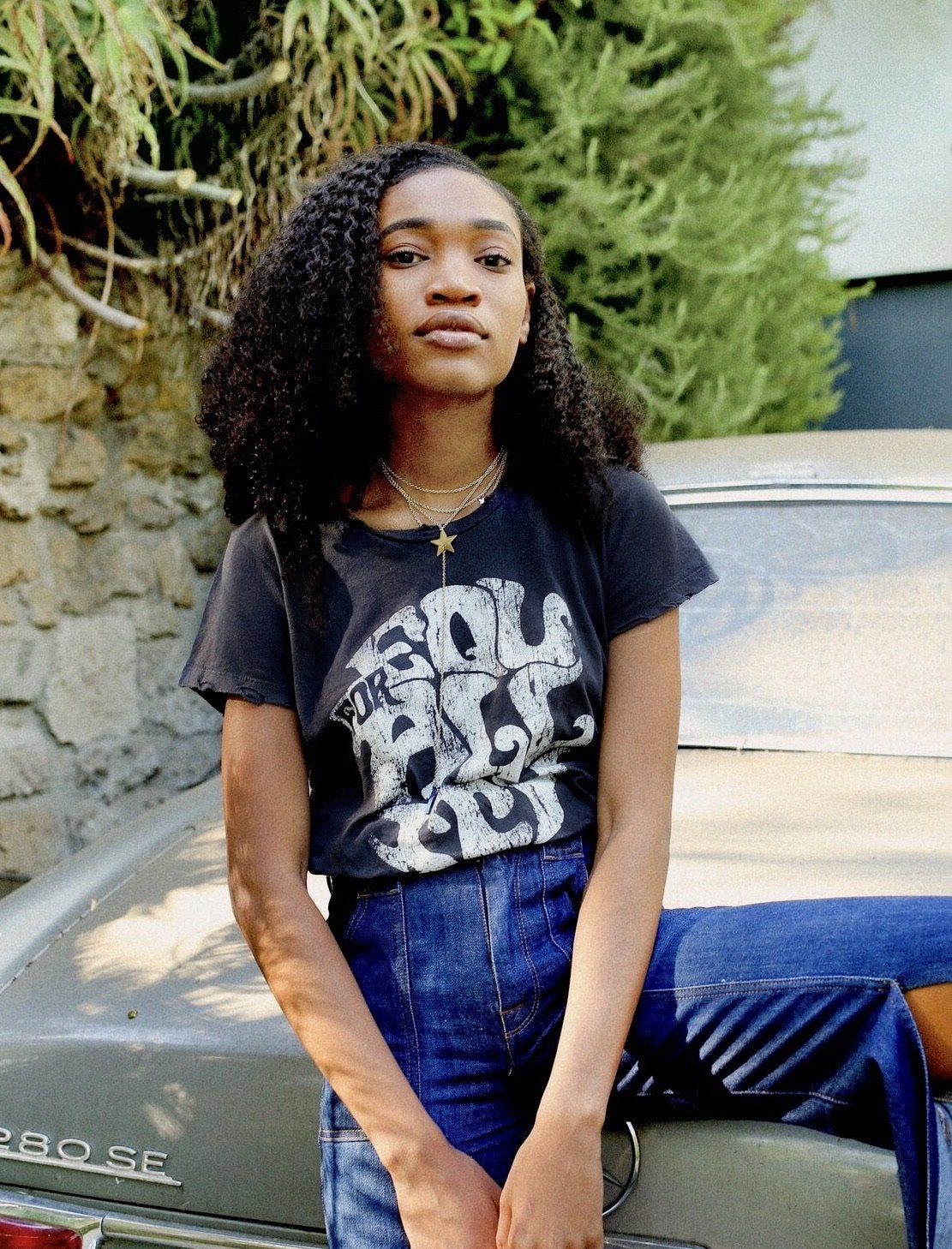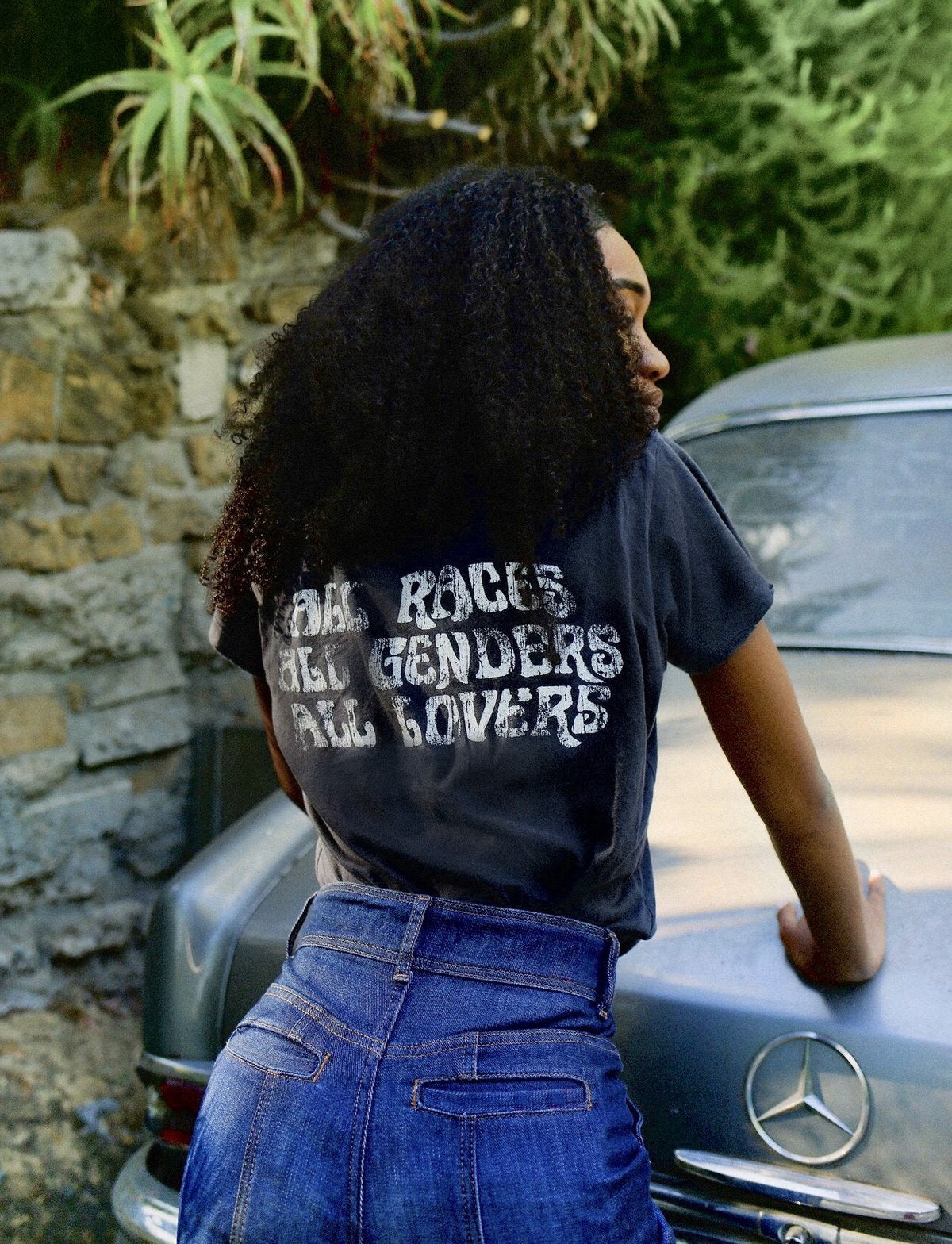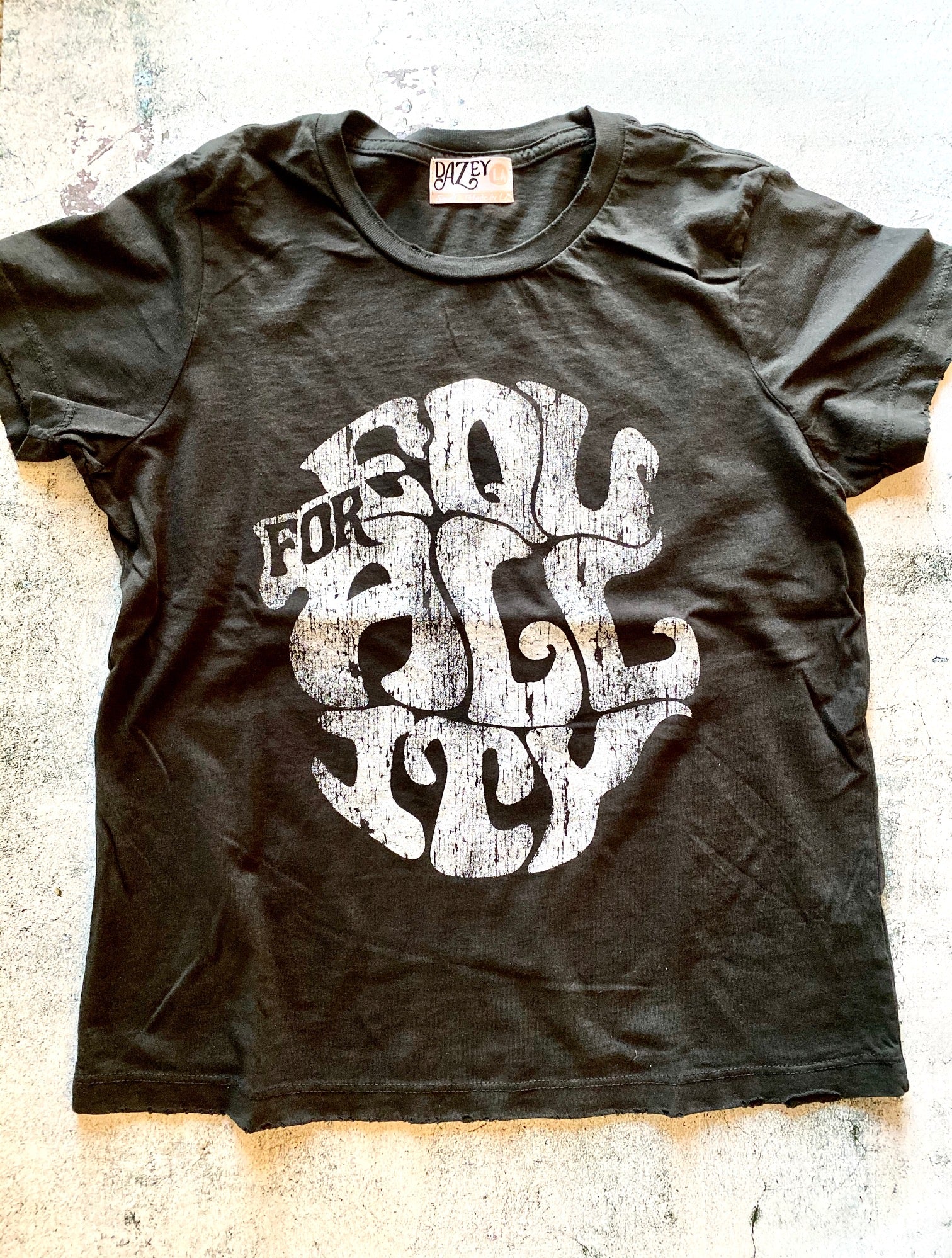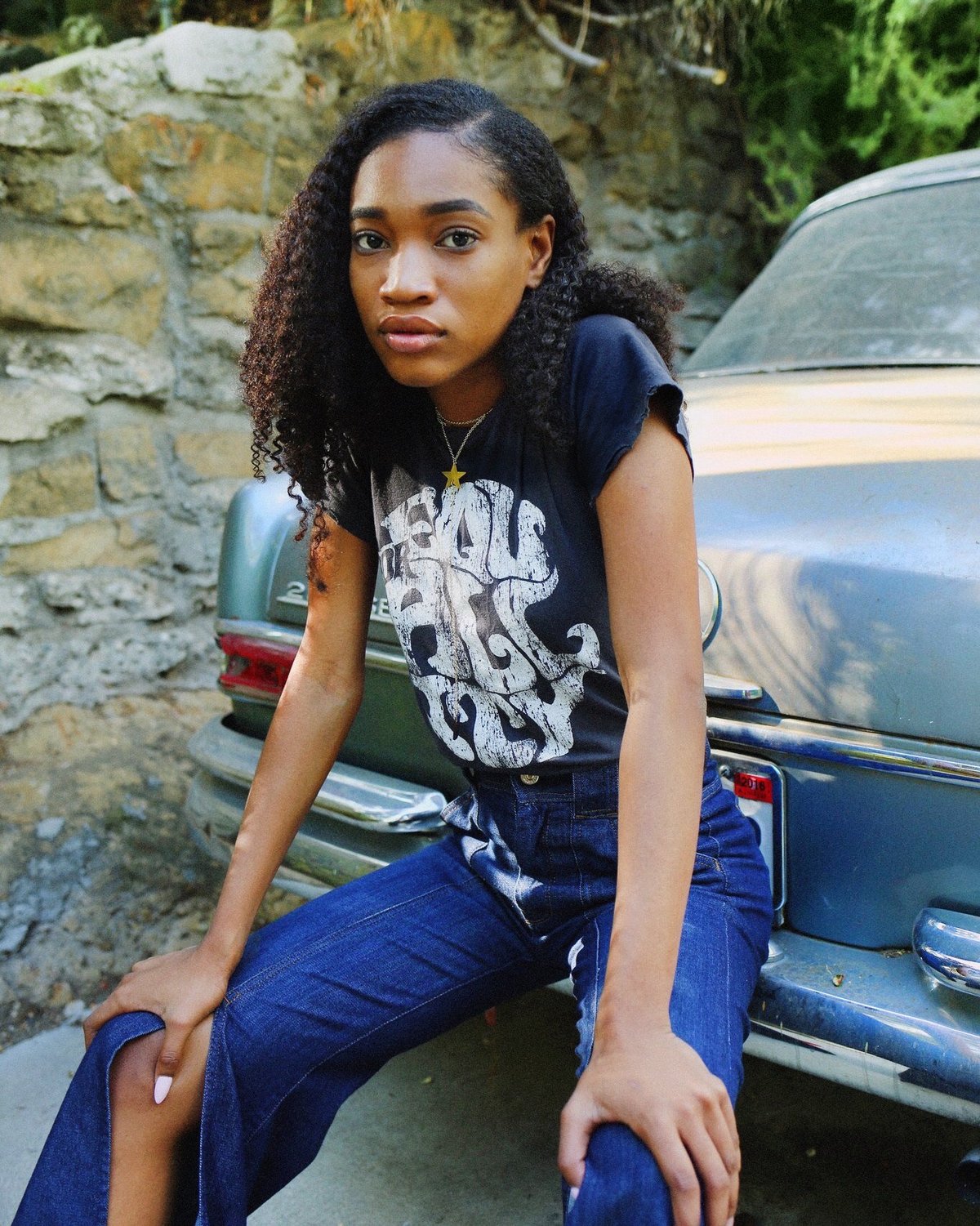 Dazey LA Equallity Tee
From Dazey LA
DESIGN DESCRIPTION:
Bringing back one of Dazey's best selling designs from 2017 for a limited run. The EquALLity tee promotes not only giving every human equal rights, but also dignity, respect, and love. Regardless of race, gender identity, or sexual orientation. We are all equal and every human deserves the same damn rights. 

Size Chart:
-SMALL size: shoulder to bottom 23 1/2", across chest 16 1/4"
-MEDIUM size: shoulder to bottom 24", across chest 17 1/4"
-LARGE size: shoulder to bottom 25", across chest 18 1/4"
-XL size: shoulder to bottom 26", across chest 20"
Top quality clothing handmade in Los Angeles in small batches. Dazey LA embraces slow fashion methods to bring their customers high quality, eco-friendly clothing. Every purchase at Dazey is in support of small, female owned business made with the environment in mind, so you can feel good about where your hard-earned dollars go!