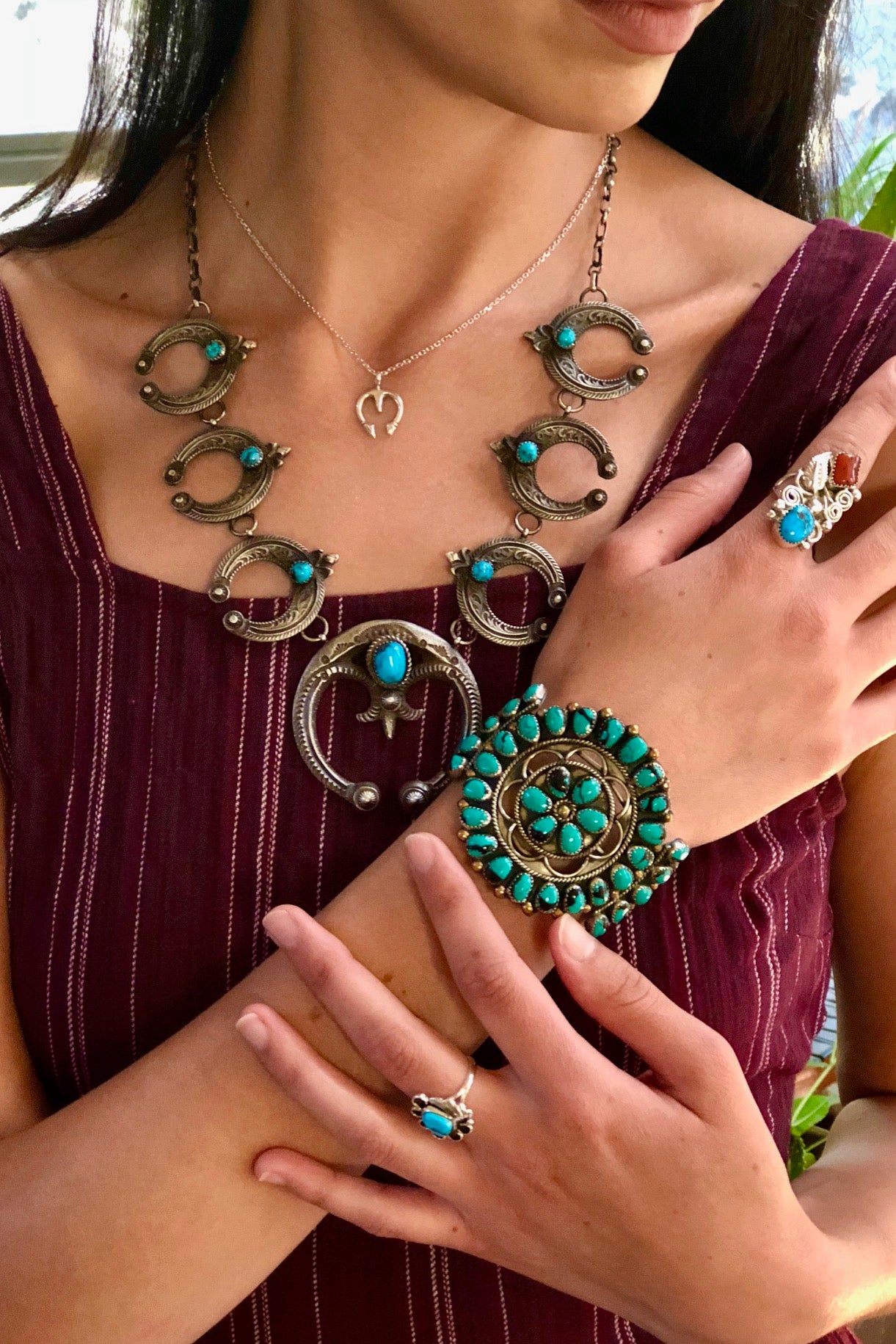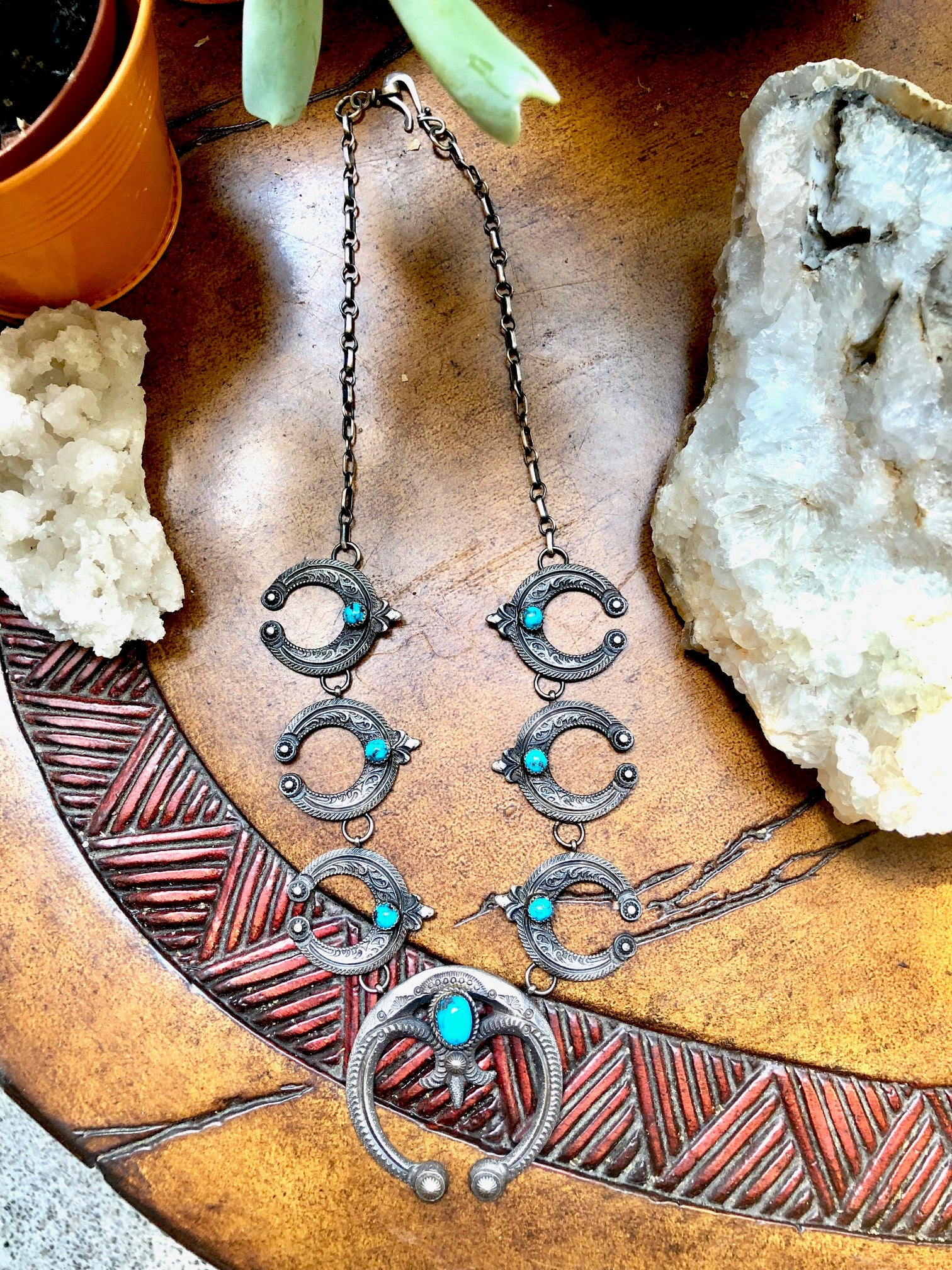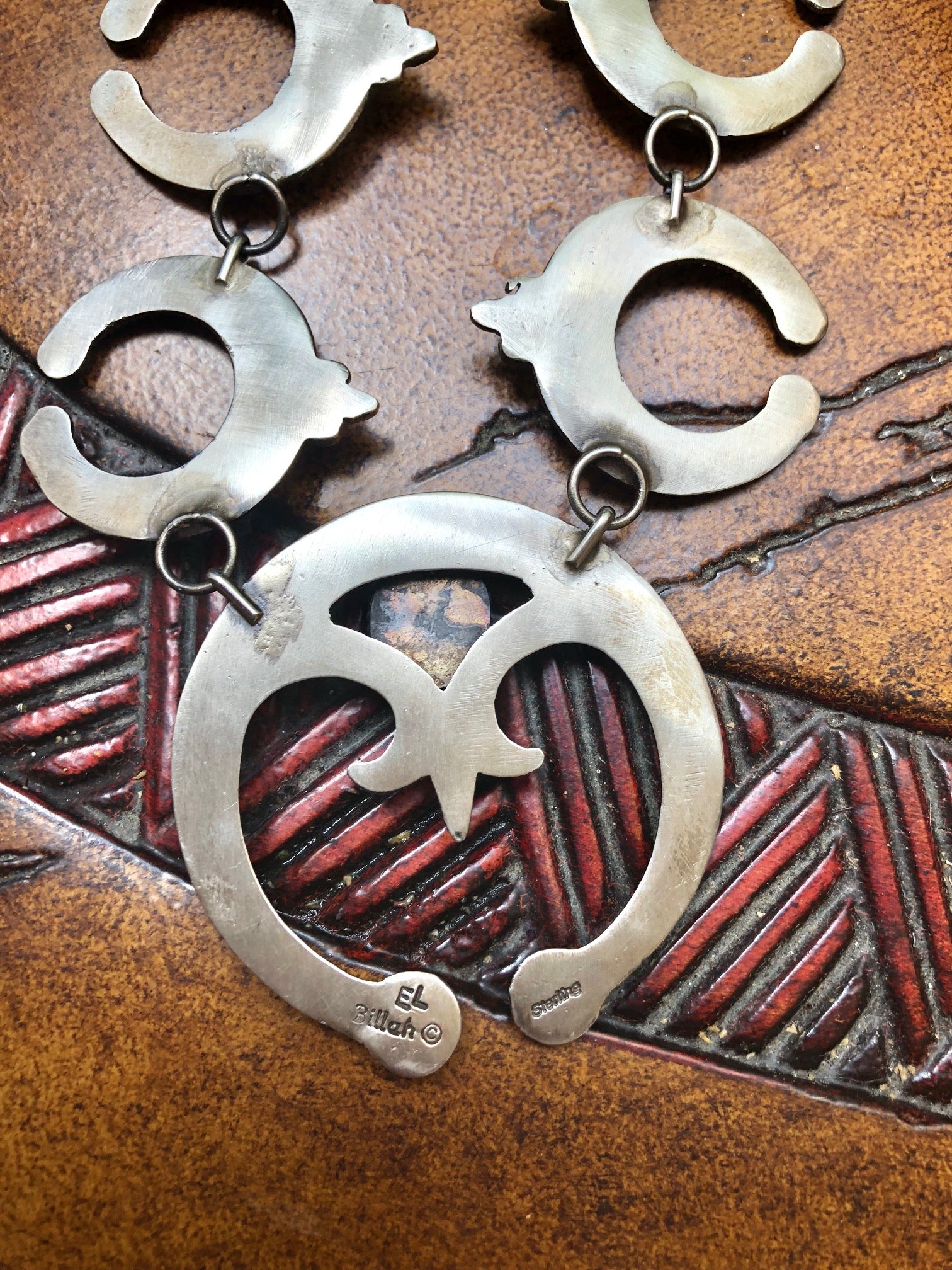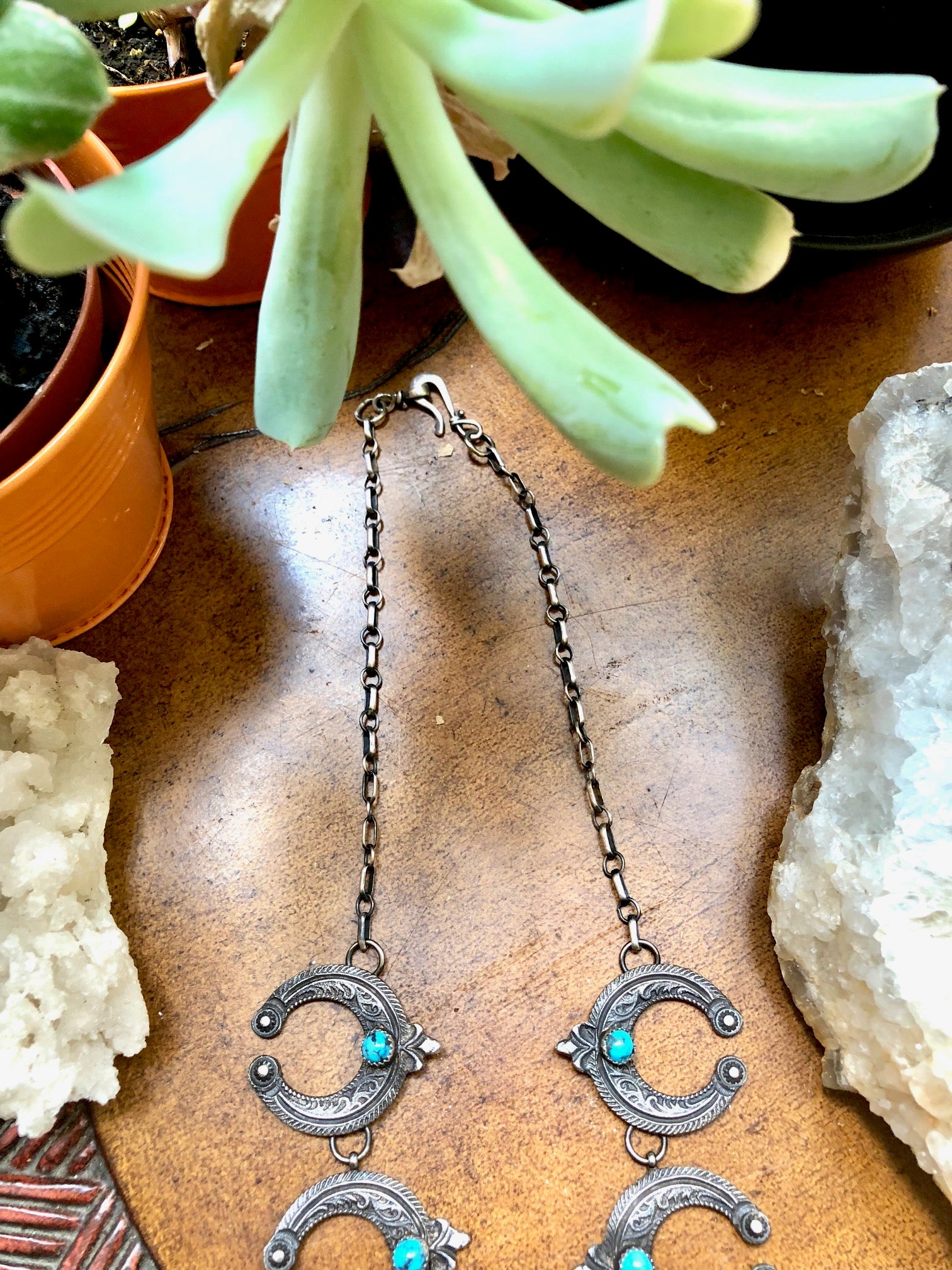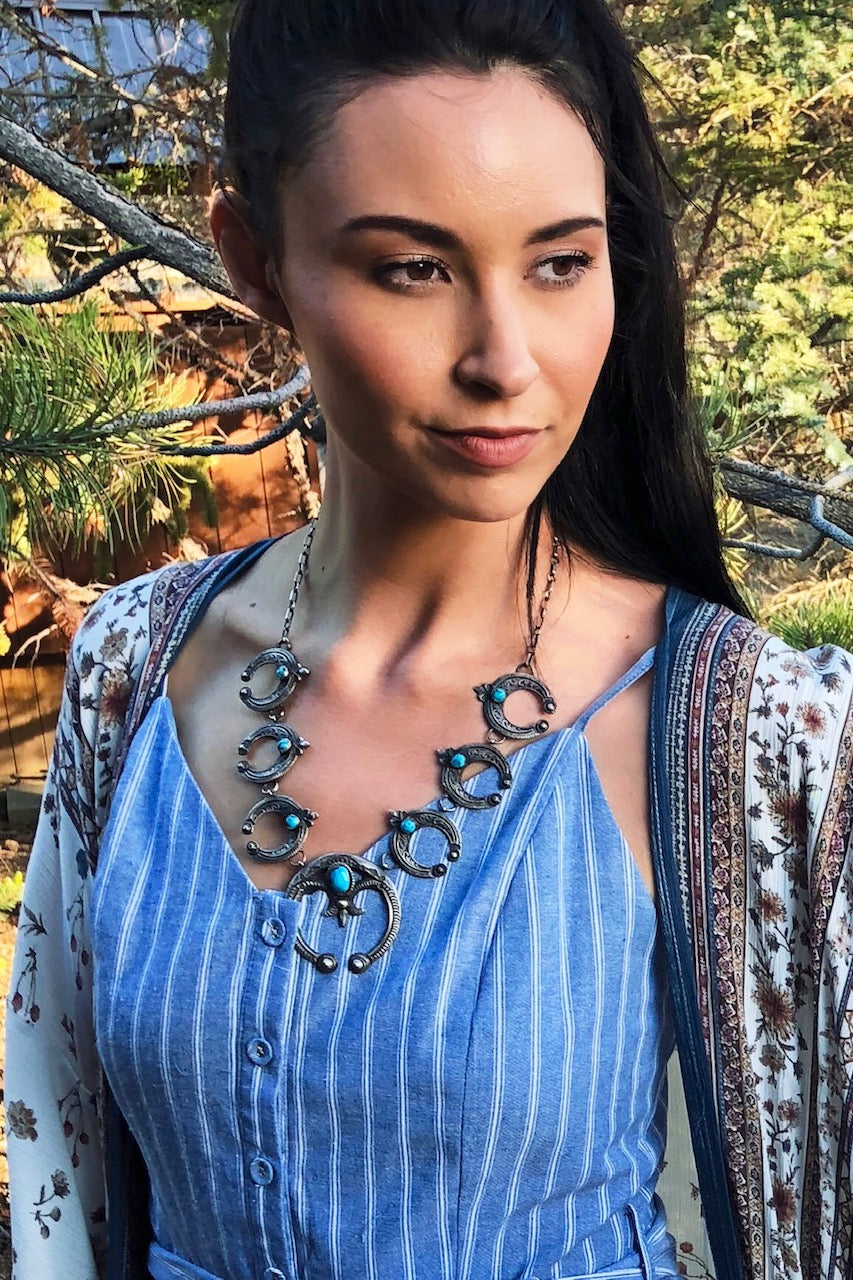 Tufa Cast Naja Necklace
This sterling silver tufa cast naja set is deeply oxidized.  Center naja measures 2 1/4" long by 2 1/4" wide and small naja measure 1 1/4" by 1 1/2" each.  Each naja has a free form turquoise stone.  Total length of necklace is approximately 20" long.  
Hand crafted by Navajo artisan Eva Cayatineto.