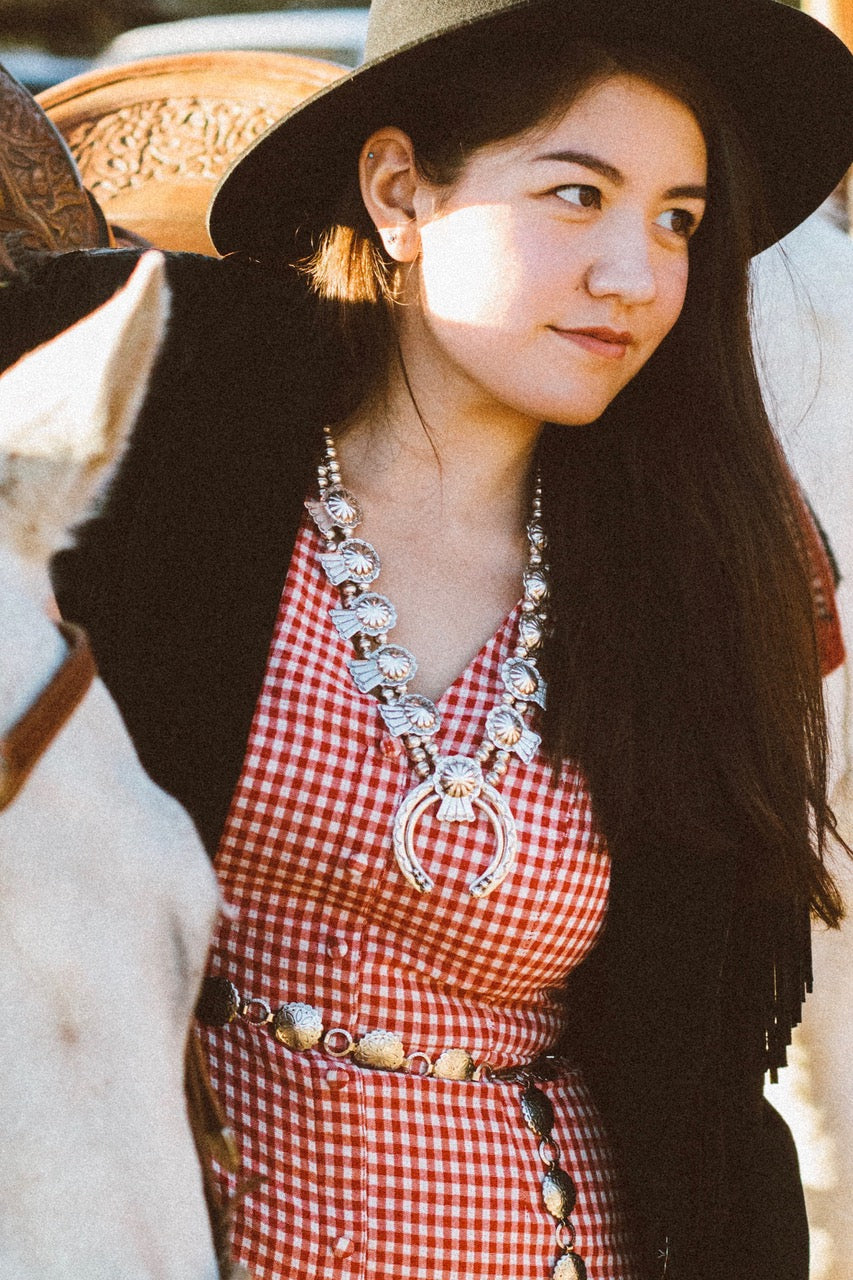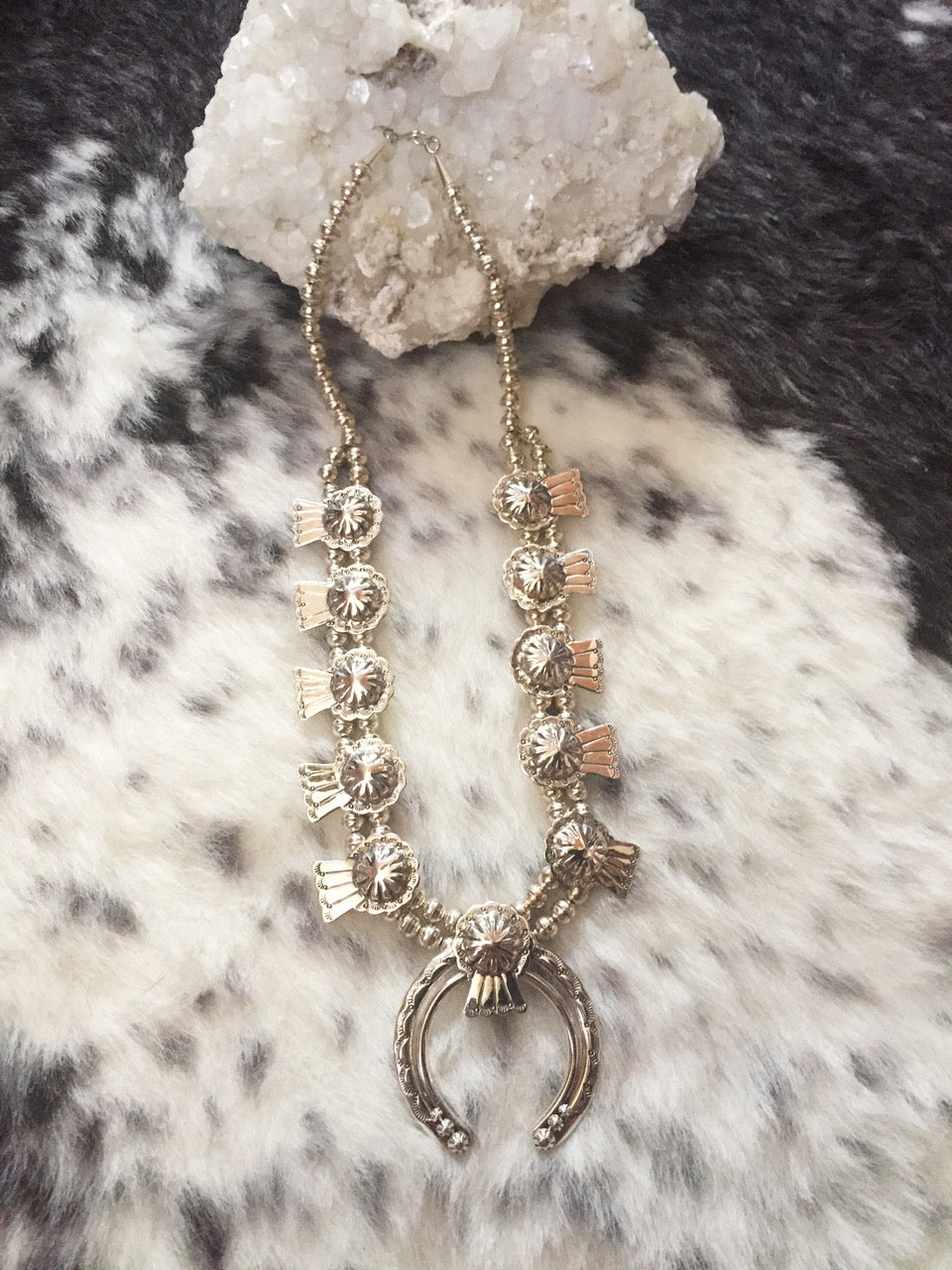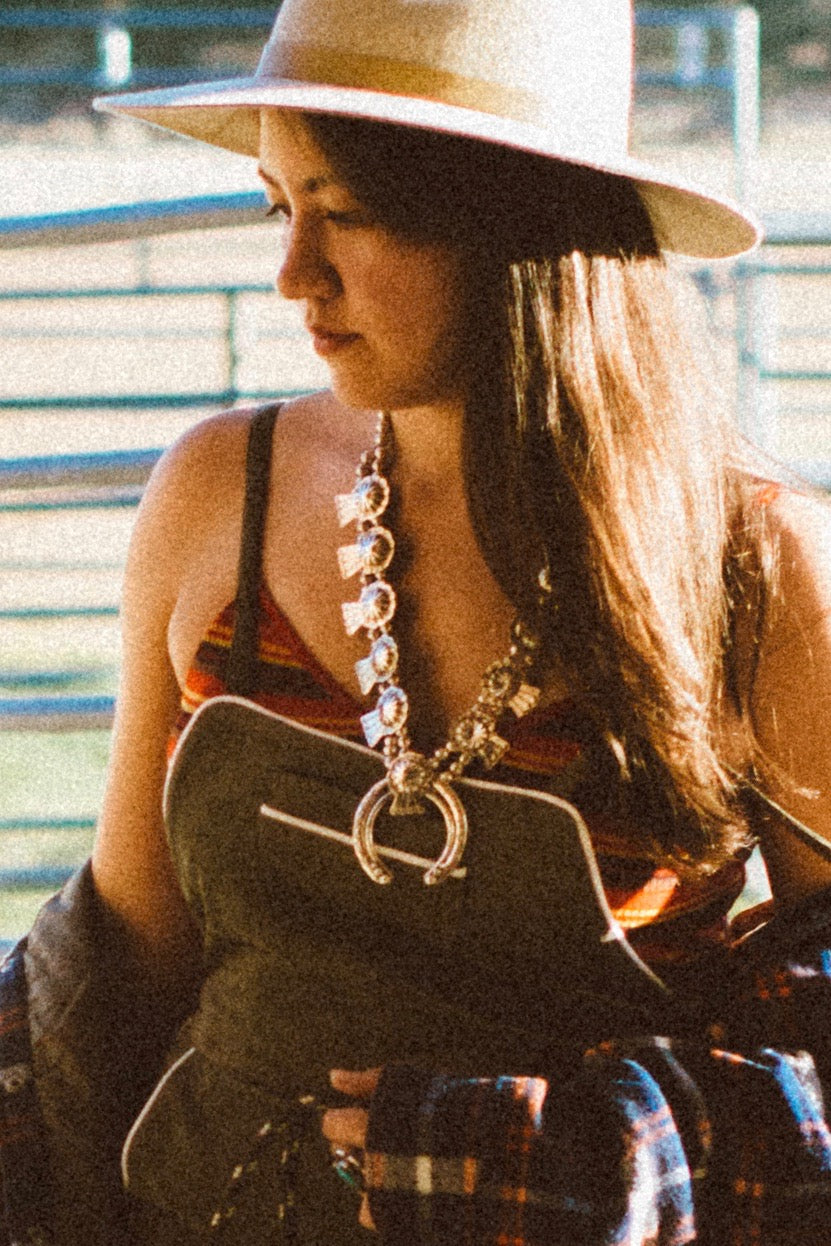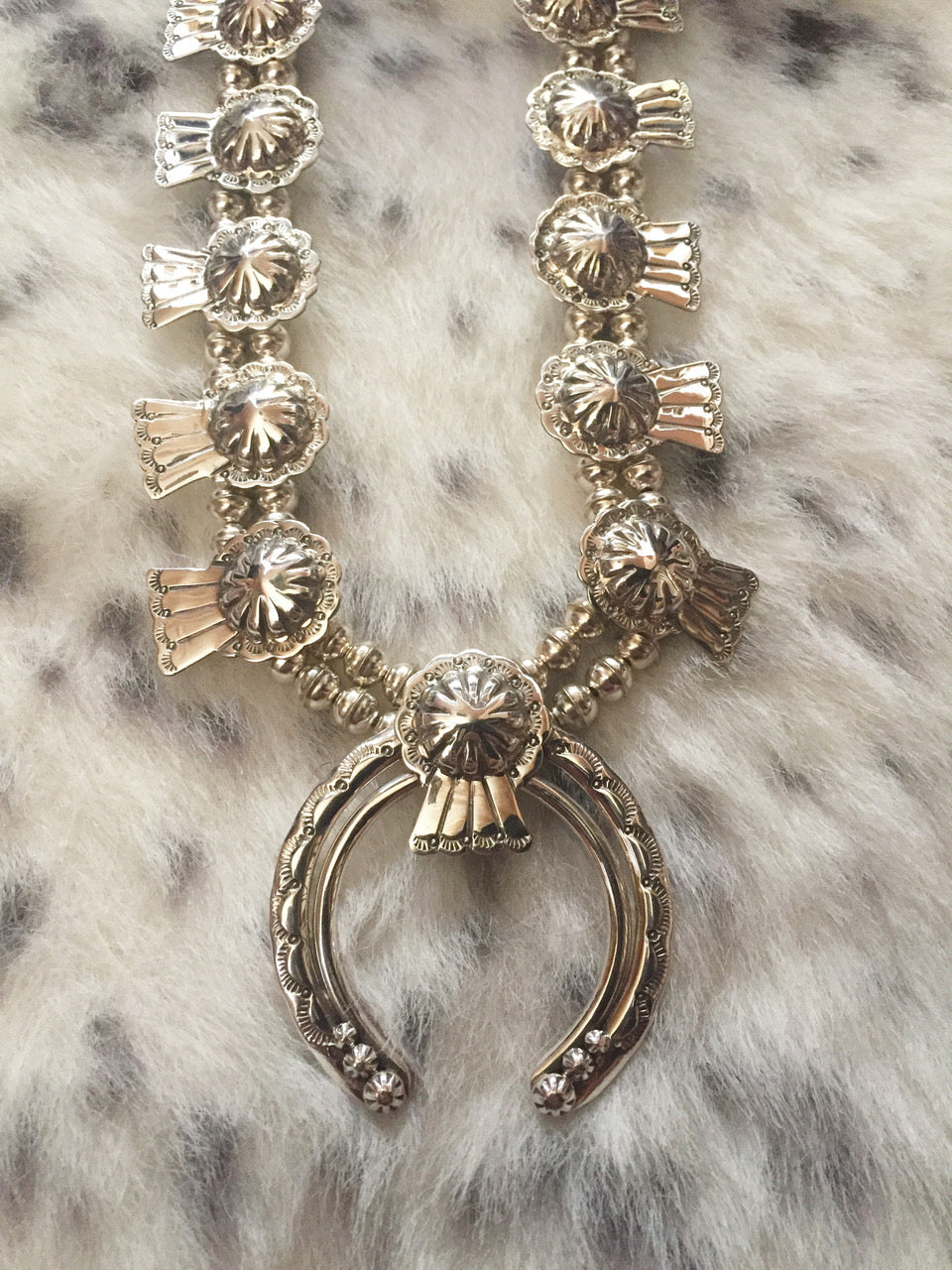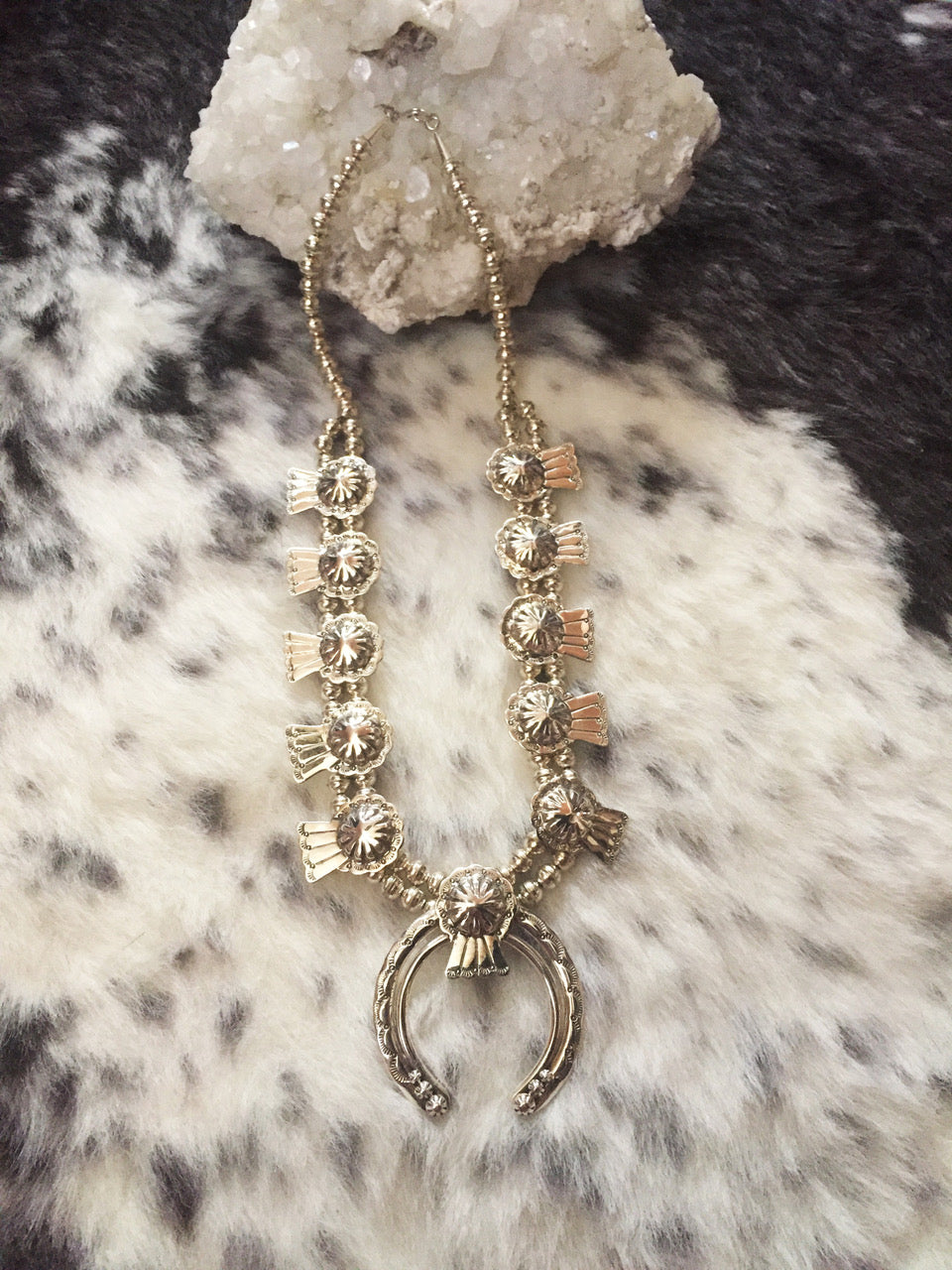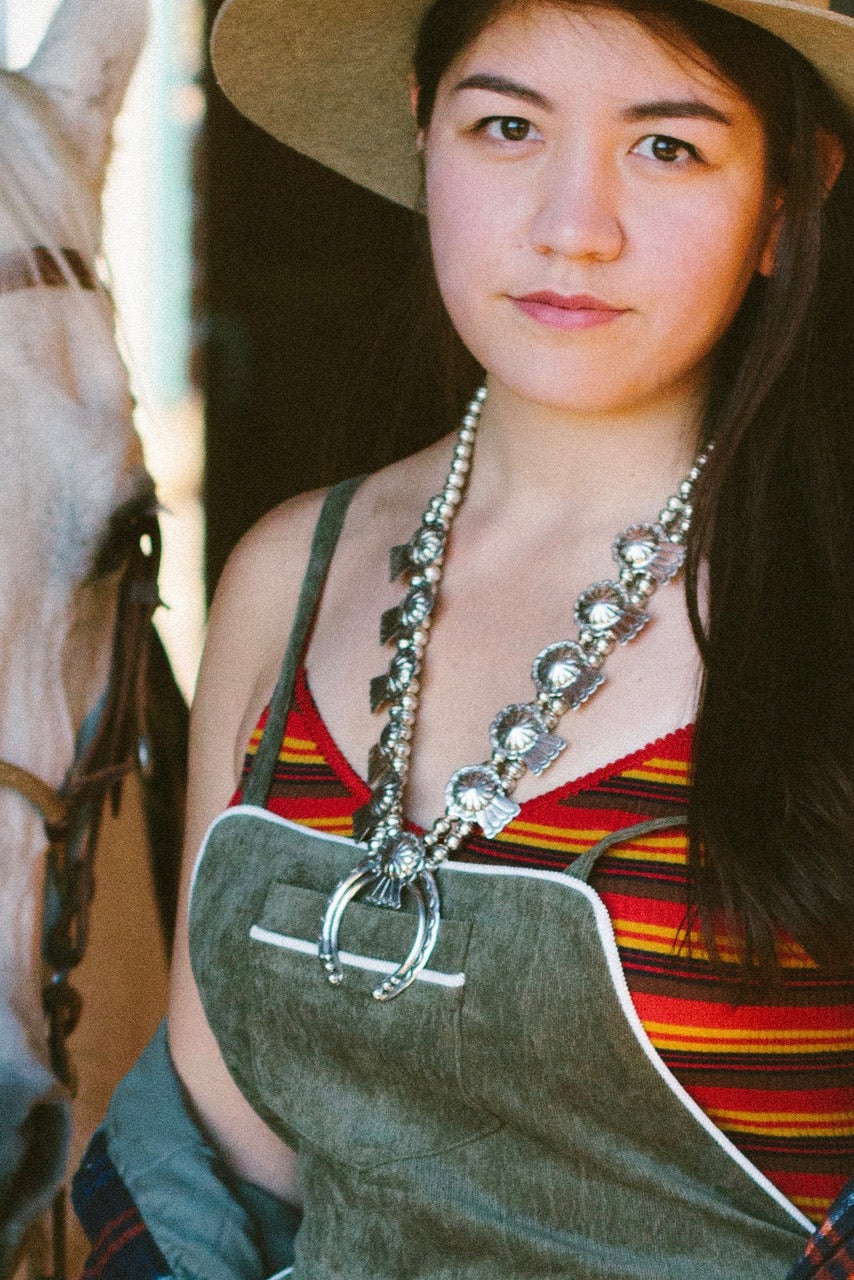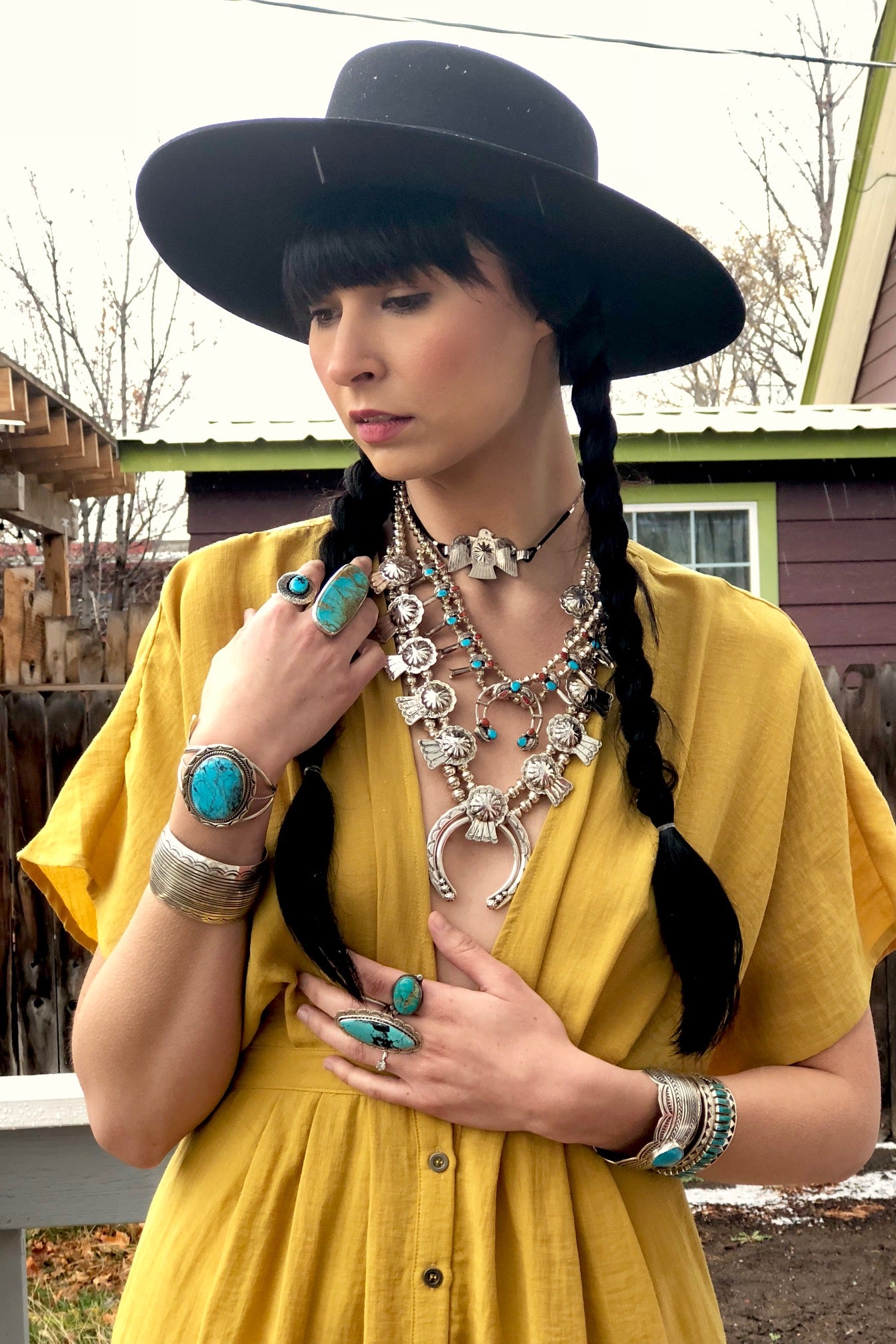 Stamped Squash Blossom Necklace
Stunning and large, this sterling silver squash blossom necklace has a total of 11 stamped concho blossoms and measures approximately 24" long.  Naja is about 3" long by 2 1/2" wide and is made with one concho blossom, stamped and plain half round wires.  
Handmade by Navajo artisan Alice Johnson.