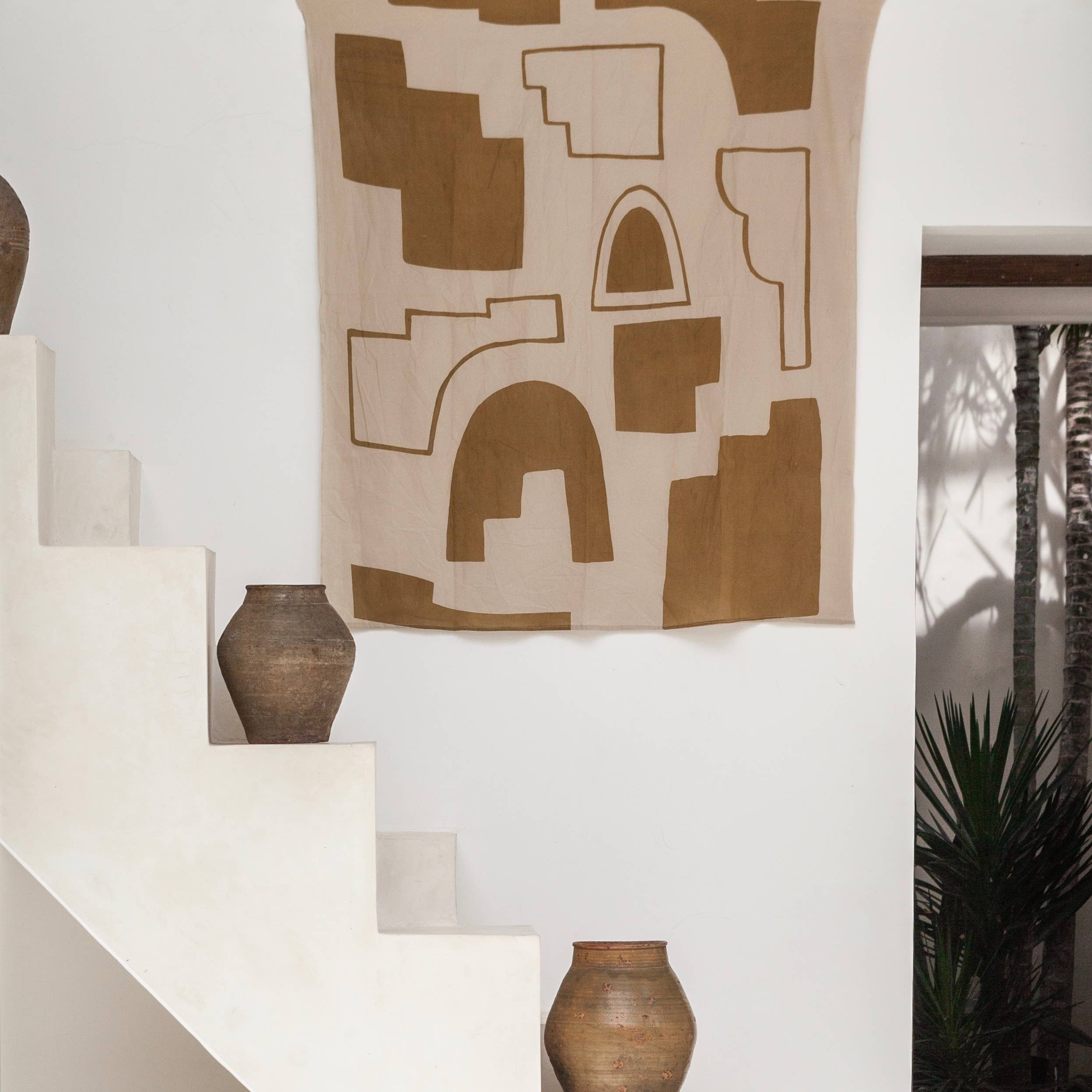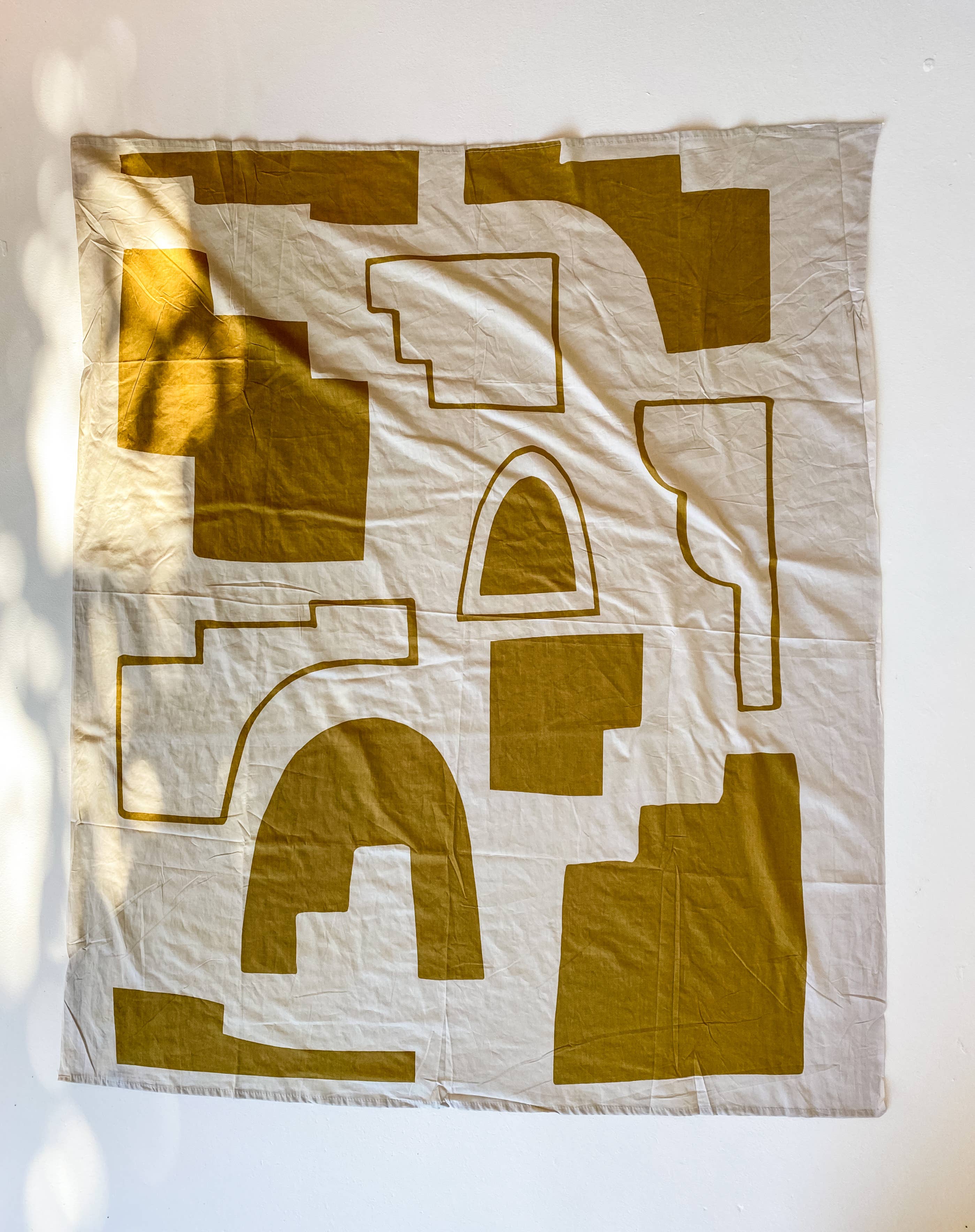 Pathways Cotton Tapestry
From Village Thrive
The Pathways Cotton Tapestry is printed by artisans in Bali, Indonesia on a natural/cream, 100% cotton base and features a contrasted stairways and arches design reminiscent of Middle Eastern architecture. Let this elegant textile lead your mind to your next destination. Available in Gold.
Size Dimensions 52"l x 42"w
Material 100% Cotton Care instructions Gentle cycle / hang to dry
Village Thrive features a natural, slow living aesthetic with approachable sophistication. Made from sustainable materials sourced locally on the island of Bali, their goods boast warm tones and soft textures, and always tell a story. With every product you purchase, you are supporting local artisans to thrive in their craft and sustain their families while also choosing to consciously consume.